-By Angela Doland, Advertising Age, Published on April 20, 2017-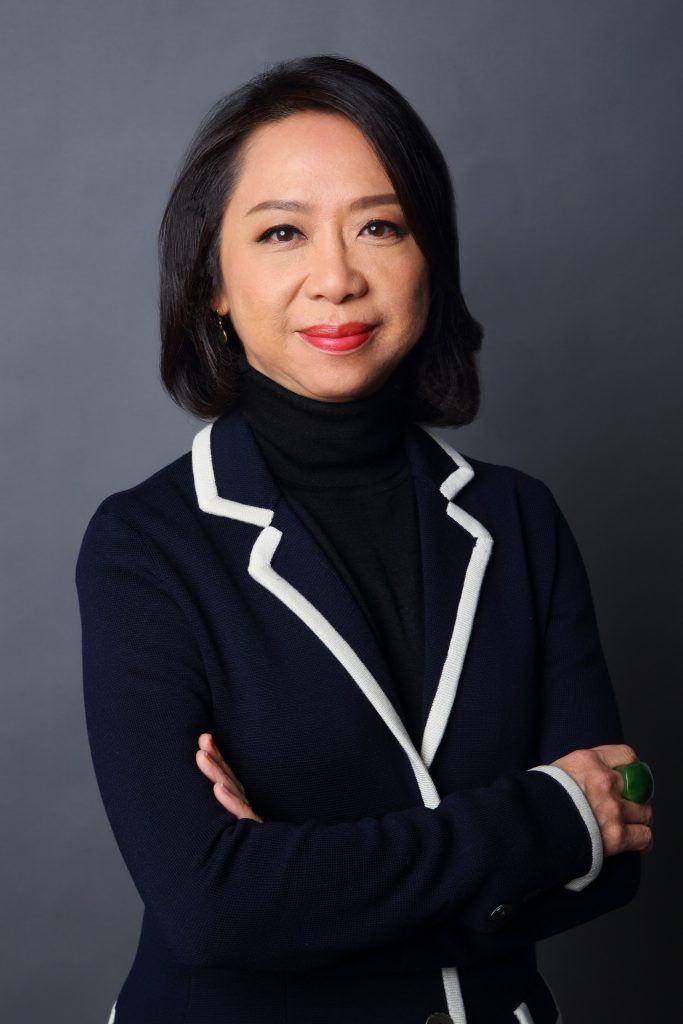 Bessie Lee, the CEO of WPP China, is resigning to focus full-time on a company she founded, a startup incubator and early-stage venture fund investing in areas like mobile advertising, big data, analytics and social media.
Lee founded China-based Withinlink in 2015 and has been splitting her time 60-40 between WPP and her entrepreneurial project. Withinlink recently closed an inaugural fund of 55 million yuan (about $8 million), with investors including media executives, wealthy individuals and government bodies.
WPP said Patrick Xu, the current CEO of GroupM China and a former marketer with Mondelez, P&G and Danone China, will add the WPP CEO job to his role starting May 2, after Lee's departure.
China, a country of 731 million internet users, has a dynamic startup community that has attracted interest from international agencies; Publicis Media, for example, is a partner of Chinaccelerator, a startup accelerator in China operated by venture fund SOSV. While many agency execs inside and outside China are angel investors or mentors for startups, Lee's move to set up an incubator and VC fund is more unusual.
Lee is among the most influential execs in China's ad industry, which barely existed before the 1980s but is now the No. 2 ad market worldwide. Now she is starting an entrepreneurial second act to capitalize on Chinese strengths in the highly-competitive areas that are the industry's future. And she's not the only one. Thomas Mok, one of China's first creative leaders, left his job as chairman of McCann Worldgroup China this month to found a hotshop called Match to develop young creative talent in China.
A native of Taiwan, Lee has spent 27 years in media; she headed GroupM in China for seven years before taking over in 2013 as CEO of WPP China, whose companies including affiliates generate $1.6 billion in revenues. WPP employs almost 14,000 people in China.
Lee launched Withinlink while still at WPP to test if the model of a marketing-savvy incubator would work. "We have never gone out to promote Withinlink because of me wearing two hats, I always tried to be sensitive about it," she said. But there was interest, including from traditional Chinese advertising companies wanting help with digital transformation. That part of the business was unexpected, but Withinlink has four or five such clients now.
Ms. Lee, a 2013 Ad Age Woman to Watch China, sees a strong future for marketing-related tech startups in China, which has four times the population of the U.S. but is still a much smaller ad market. GroupM estimated U.S. ad spending last year of $178.8 billion, compared to $80 billion in China.
"I think there's still a lot more potental to be realized," she said. "Even though marketing tech in the U.S. might be slowing down a bit, in China I keep seeing more and more."
China's central government has actively promoted startups to boost the economy through innovation, and local governments are even helping fund them.
Withinlink has a staff of 12, including several former WPP executives. Its chief strategy officer is Annie Hsiao, former president of WPP's Maxus China and an Ad Age Media Maven in 2015 for her successful outreach to Chinese brands.
Withinlink's investments include FugeTech, a trading desk and data exchange platform, Pingcoo, which works on mobile advertising solutions, and RabbitPre, which tracks user engagement on digital creative.
Withinlink plans to raise a second, U.S. dollar fund to help Chinese companies and also U.S.-based startups whose offerings have potential in China. The existing fund is "not big" for the China market, as she says, but Withinlink's staff all have marketing and ad industry experience, something many VCs lack. "We know how it's done, the pain points, the pressures clients and agencies are constantly under," she said.