by The Drum.    September 09, 2019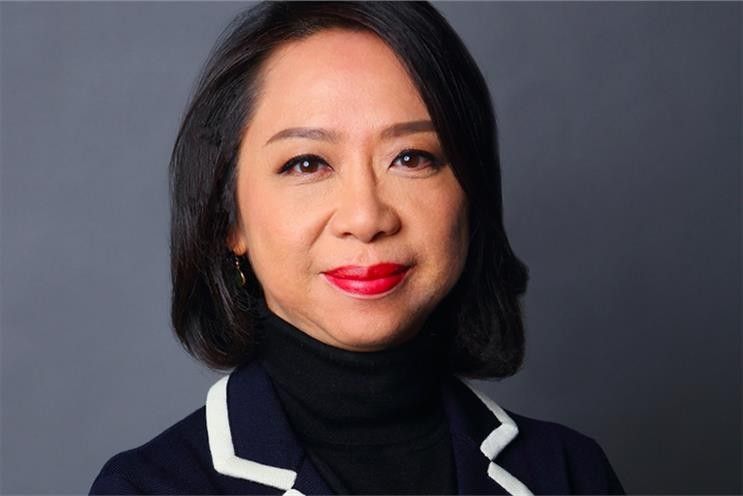 Bessie Lee resigned as the chief executive of WPP China two-and-a-half years ago and since then the media executive has focused on investing in start-up technology companies through her business WithinLink.
Talking to The Drum, she discusses her search for marketing technology startups all around the world while she acts as an ambassador for Chinese business, in turn, advising on how external companies can grow their own ambitions within the world's most populated country.
Lee responds warmly when asked how advertising has progressed since her departure from WPP, and explains her belief that the space she has made since leaving advertising, has given her 'an objective and neutral view' on the challenges it sector faces.
"I think the challenge in China is probably even more fierce because of the speed of change taking place there," she adds. "Everything evolves so quickly, we have these walled gardens, it's very disconnected from the rest of the world. If you want to do marketing in China, you have to do it the China way. A lot of the expertise you have elsewhere probably can't be transferred to China because the platforms are different, there's social media but WeChat is more than social media. WeChat has launched this thing called Mini Program which is an app within an app – you don't have that anywhere else in the world. So, it's that sort of challenge… everything evolves so quickly we need to build a lot of expertise, but we can't turn to anyone else for best practice. We have to build best practice out of China. So that is even more of a fierce challenge for the holding group, as the local guys are far more-nimble."
To those outside of China, it is well known that western brands have no been welcome, instead choosing to invest in local brand growth that contributes to its own economy. As a result Alibaba, JD.com and Huawei have begun to scale well beyond the borders of China with lessons of their own to learn, beginning with working with employees who do not understand the culture of the country with culture proving a major hurdle on both sides.
"I think a challenge for the Chinese brands is they know how to build scale, but I think the first challenge when they leave is what does managing a global portfolio mean to them? That could mean managing global by talent… because a lot of them will have never managed non-Chinese people before… The second of all is the consumer, consumers in these different markets are very different…These brands that grew up in China know their consumer, but once they leave it's a completely new territory for them. So, what can they do to solve their problems as quickly as possible? The third thing is the lack of trust in Chinese brands. You know the Huawei case, and I'm not here to defend Huawei but in general, there is a lack of trust of Chinese brands. For example, 20 years ago when IBM came to China, Microsoft came to China, but back then nobody questioned well what are you doing with my data? But now, reversed, people are questioning 'what is Huawei doing with my data?' So, some of the challenges are the accusations of Chinese brands, and I think some of that trust is probably the biggest challenge that they face. They have to convince people that they're just a genuine consumer brand wanting to expand."
Lee has seen a softening of China's stance to globalization, which she believes has been a positive move for the country as it has become more open to embracing different cultures.
"Believe it or not, yes we are 1.4bn people but there is always an end to growth. Alibaba actually faced that issue when online shoppers peaked in 2011. They still have new online shoppers joining but the numbers are getting smaller. And they're the largest online shopping platform. So that's why they're being very aggressive in acquiring newcomer platforms outside of China. They also horizontally expanded into other sectors like entertainment, investing in movies; Mission Impossible, 007, Alibaba entertainment is one of the investors…They also invest in sport. That's a sign of them needing to expand in order to capture new growth because they have hit the ceiling. The same as WeChat, when you have 1bn monthly active users if you want to grow where do you go? You have to go outside of China. So there is that need for China companies to become more global. But I think going global is still a journey that is unfamiliar to them. Even if you look at the Chinese government, they become such a big power over such a short time. How do you behave like a global-power nation? That's also a journey. So, there's so much for Chinese brands and Chinese companies to pick up going forward."
Lee added that she believes the opening of doors in China will be that the country is looked upon by advertisers as being like another European continent, targeting its major cities such as Shanghai, Beijing and Guangzou where many wealthy business people reside, however, she advises a look away from the more familiar names and to also target people living in 'unfamiliar' Chinese territories too.
"I think they will surprise you with their growth potential," she explains.
Asked about the companies she is seeking out to support and invest in, the advertising industry is still one that, for all its problems, is still one Lee had genuine belief in to deliver value: "If you look at the poor clients today, the channels are so fragmented, people are using so many different communication devices and things like that. And every channel will come to the clients and say; 'pick me I'm the best', but clients need a more trusted advisor who can stand in their shoes, see things from their perspective and give more neutral advice. Agencies these days haven't changed the way things are done, it's still very manual driven, and in every media pitch, the clients squeeze your fees so you have a lot less money to pay people and you're always under-resourced. How do you have time to go out and find the extra resources, discover new technologies and make yourself tech-savvy? You can't do that and so you lag behind. So what I'm trying to do with my investment is to bring these companies into the industry, educate agencies and also clients that there are things that can be replaced by machines, there are consumer insights that you can get from data and a lot quicker."
A good investment opportunity for Bessie and her partners [she has around 15 who are all graduates of the marketing sector] is a business that challenges and is able to partner with clients of agencies to offer solutions, however in order to ensure that each investment is supported through their partnership to add value, the incubation portfolio of the company remains small and strategic.
Lee is a believer that technology will not replace people, but be a tool and an aid to make work simpler and solve problems, however, she admits that throughout her investments, the refusal of people to embrace technological change can become an obstacle to success, but is adamant that people will not be replaced.
"Art and science," she replies when asked 'why not?' "Art is something that you cannot replace and a machine cannot do art. You need people, but those people don't have enough time to do art, so they are trying to do science manually, which is wrong. So that's what we're trying to do, come up with a new equation that will make art and science work much better; first of all by growing science in the equation, because for the last 30/40 years it's been all about art. But I think now science should be taking a more equal role to make marketing more engaging. So, what we're trying to do is bring up that science element so that art and science are finally balanced and integrated."
However, the potential of solving the 'pain points' of marketing continues to excite Lee after five years of working with start-ups. "In an agency you're the middle man, you don't own the data, you don't own the technology, but in the last four or five years because I've been an investor because I'm a shareholder, I can have my hands on real data, real technology, to see them in action. That sort of excitement I didn't get in my 27 years in the old model. That's what excites me, I just want more people to see it.