The Negotiation Podcast
Bessie Lee | 3 Decades of Marketing in China, Marketing Technology Startups, and How AI Is Disrupting it All Everywhere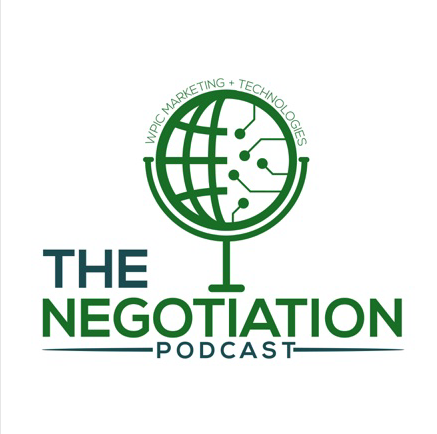 Today on The Negotiation, we talk with Bessie Lee, founder of Withinlink. She shares her experience working for WPP, a marketing and communications holding company. She discusses WPP's challenging journey as it steadily grew into one of the leading advertising groups in China, from its timely entry into the market during the foreign investment boom in the mid-1970s to the rise of the internet and digital marketing in the country. It was during this latter period, in which online transactions drastically altered the economic landscape when Bessie Lee realized the difficulty of updating the mindset of large traditional advertising companies.
The marketing game truly changed when eCommerce rose to prominence. This became a rough transitional period for traditional media holding companies, including WPP. Previously, the entire advertising process ran purely on human capital. Today, becoming a leader in the fast-paced eCommerce world requires integrated marketing. This means working with automated technology to constantly acquire data to be able to do continuous A/B testing. Bessie discovered that large holding companies such as WPP found it challenging to quickly adapt to these rapid changes, and so she left the company to focus on helping startup digital agencies.
Today, Bessie runs Withinlink, "a uniquely-positioned strategic investor and incubator of marketing technology startups in China. We insisted on a boutique portfolio, so we can spend more time helping our portfolio companies expedite their growth." A vertically-focused agency, Withinlink currently has 16 companies in its portfolio. This relatively small number is key to helping Withinlink put more focus and care into each individual company.
Bessie has a pulse on the latest marketing innovations in China, which influences which startups Withinlink adds to its portfolio. The "core" mediums utilized by consumers are social, mobile, and, most recently, artificial intelligence. The PC is no longer relevant. Chinese consumers have evolved from mobile-first to mobile-only, making speedy innovation a must for any company looking to thrive in today's market.